Brighten Etch and Engraving is a specialist in etching, engraving and printing in Singapore with over 20 years of industry experience.
In 1986, we started out in a little shop in Queensway Shopping Center with just an engraving machine, two chairs and a pair of willing hands. Our founder Mr Richard Liew was armed with nothing but a passion for the engraving arts and an entrepreneurial determination. Over the years, he's collaborated on projects with a wide diversity of clientele, ranging from government sectors, automobile authorised dealers, medical, marine, oil & gas and many more. To date, we've expanded to two stores with a stellar team of engraving and etching expert.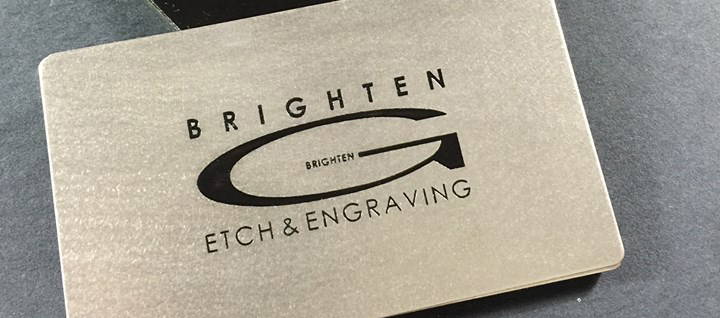 We provide high quality, fully customisable products for both industrial and personal clients. Our products range from machine plates and control panels to employee name tags, customised corporate gifts and even something special for your loved ones.Our promise to our valued clients—competitive pricing, quality, reliability and stellar customer service.
To our team, your experience with us is equally as important as the finished product. We'll do our best to meet your business needs and we're always be happy to answer any of your questions.We look forward to partnering and hearing from you to provide customised products of the highest quality.